PPA Affiliates Directory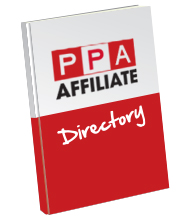 One of the best ways photographers hone their craft is through peer interaction. Finding a mentor, meeting with like-minded people in your area and relying on a network of business friends are keys to your success! Thanks to the PPA Affiliate program, finding and connecting with professional organizations near you is easy!
PPA has affiliate organizations located all over the country. National and regional, state and local– no matter where you live, odds are there's a PPA Affiliate association waiting to welcome you with open arms! So go ahead, find and connect with the PPA Affiliate that's right for you!

When you become active with other photographers at a local level, you'll see a world of opportunities open up to you.