PPA Affiliate Awards
Everyone likes a little recognition for their hard work! PPA has designed awards so that its Affiliates can give them out to THEIR members and add value, interest, and motivation to their membership base.
The PPA Affiliate Awards include:
The National Award is a special honor that PPA Affiliates - with the exception of local affiliates and guilds – can award to recognize outstanding services in professional photography. It is available to state, regional, and national PPA Affiliates to honor an individual for his or her outstanding services to professional photography in their community.
Selected by the respective PPA Affiliate, the recipient may be a PPA member or non-member, and doesn't have to be in the field of photography. While the National Award is available annually, it will not be awarded if there is not a suitable candidate. Individuals may not receive more than one National Award from the same PPA Affiliate during his or her lifetime.
Requirements to present the National Award include:
Annual affiliation fees must be paid.
Only one National Award may be presented per Affiliate, per year.
The Affiliate must have the name of the recipient engraved in the space provided. Please note: PPA is not responsible for engraving. The cost of the plaque and pin is $236, which includes shipping.
The date of presentation should be engraved on the bottom line of the plate.
The National Award must be ordered and paid for at least 60 days in advance of the event where the award will be presented.
The National Award is not available to Local Affiliates or Guilds.
The highest-ranking PPA official of the Executive Committee, a current Board member, past PPA President, or a PPA Councilor should make the presentation at an Affiliate event.
 
As a PPA Affiliate, you need to get the most out of your membership.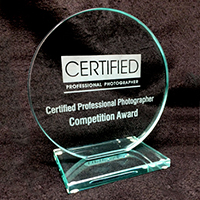 One way PPA helps you do this is by enhancing your state or district's photographic competitions through the Certified Professional Photographer Award.
The Certified Professional Photographer Award recognizes the highest-scoring Certified Professional Photographer (CPP) print, album or electronic submission in competition. Recipients will receive an award with the CPP-credential mark etched in a glass presentation piece. This is provided at no cost to each state or region that requests one.
And, if you want, make it a special occasion! Hand out the award to the recipient at a meeting or even an awards banquet! CPP award winners are also listed online under the CPP news section and are encouraged to submit their winning image for use in the CPP Lounge slideshow at Imaging USA!
Learn how to order a Certified Professional Photographer Award.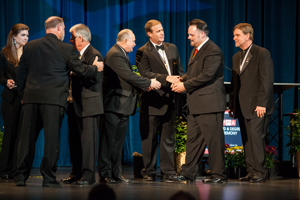 Add value to your Affiliate organization! Make one of these awards a special occasion for your annual event and award these recognitions to one of your well-deserving members! It will go a long ways in building up your association's engagement.
.