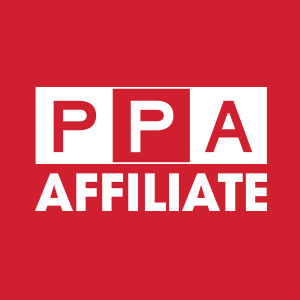 PPA Affiliates
PPA Affiliates are autonomous professional photography organizations that have chosen to partner with PPA. Membership in PPA is separate from membership with an affiliate.
Best of all?
There are affiliates located all over the world, meaning there's no reason not to get involved in your area!
How & Why to Get Involved?
Getting involved with a PPA Affiliate in your area is easy and a great way to grow your network, visibility, referral circle, and professional development options. Just take a look at the PPA Affiliate Directory to find what's in your area. Once you find an affiliate, just reach out to the listed contact. Yes, it's that easy!
Download the Affiliate Directory
When you become active at a local level, you'll see a world of opportunities open up to you. Opportunities like:
An expanded network: When you join a PPA Affiliate, you'll meet and interact with a host of professionals. They have diverse backgrounds and even more diverse skill-sets. And, as any savvy entrepreneur will attest, your business is oftentimes only as strong as your professional network.
 
Education: Also key to the success of any business owner is continued education and PPA Affiliates offer that in spades. Not only will you have the opportunity to learn and grow from your peers, but you'll also be able to earn merits towards PPA degrees!
 
Fellowship: You love being a photographer. Now feel the energy that comes from being surrounded by professionals just as passionate about your craft as you are. As photographers, we often work alone. Getting involved in a PPA Affiliate lets you share with your peers the joys, the pains and everything in between that makes our field so unique!