Why & How To Become A Corporate Member
For 150 years, PPA has worked hard to build a dependable and powerful community for professional photographers in the U.S., so much so that PPA is now used as a reference all over the world.
Becoming a PPA Corporate Member will allow your company to be top-of-mind among our members as a valued partner. Additionally, when you become a Corporate Member, your organization earns the ability to take advantage of a wide variety of marketing opportunities and touch-points with thousands of potential customers: PPA's 30,000+ members!
What Corporate Membership Has to Offer Your Business
Corporate Members gain access to PPA's multiple platforms through which you can build relationships with our followers and make your brand stand out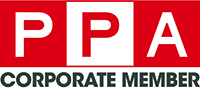 in front of a highly-targeted group. Possible advertising and marketing opportunities for your business include:
Company logo on PPA newsletters
Online advertising discounts
Imaging USA booth discounts & priority placement
Unlimited use of the PPA mailing list
The opportunity to offer discounts on the PPA Perks and Savings Page
Special advertising packages
And much, much more!
How to Become a PPA Corporate Member
Enrolling as a PPA Corporate Member means joining an impressive list of other businesses that have already chosen to partner with PPA to make our industry a better, more productive one.
And joining is easy! With three different corporate-membership tiers, you can choose an option that's right for you and your business.
Get started on becoming a PPA Corporate Member now by downloading the membership application!