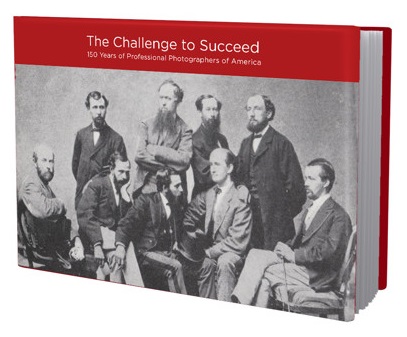 Discover the resilient background that led PPA to become the dynamic organization it is today.
Professional Photographers of America has seen its share of crossroads, having weathered countless storms in our 150-year history. PPA fought through crises that very nearly ended our mission before evolving into the largest nonprofit association serving working photographers. The Challenge to Succeed: 150 Years of Professional Photographers of America is available at Marathon Press.
From As Early As 1868…
Professional Photographers of America has a long and storied history, dating all the way back to 1868.
With the field of photography still in its infancy, some early trailblazers set out to gather the best minds in this young profession. Their goals were simple; they wanted to promote:
An active exchange of ideas
The sharing of knowledge and experience
The elimination of the prejudiced opinions towards photography as an art and science
The First Photography Convention
These innovators were definitely on to something. The very first convention attracted 237 photographers. This was a huge accomplishment considering the limitations of communication technologies at the time.
But word spread fast, and an invaluable photography association was born!
Professional Photographers of America is Born
By 1880, photography was becoming a real and recognized profession. That's when the PPA as we know it today was officially formed.
Our industry's success was giving birth to new challenges, and PPA began to develop programs to deal with the financial and managerial issues photographers were beginning to face.
As is the case today, PPA was instrumental in helping its first members thrive, even when economic times were difficult. On top of that, it established the tradition of educational opportunities by providing annual forums for noted photographers of the time.
The Modern PPA
PPA has grown a lot in the last 150 years. Today, PPA serves 30,000 photographers, and that number is growing each and every year. For over a century, we have served professional photographers with dedication and care.
Times have changed, and the issues PPA members face have changed alongside them. But there is one thing that will never change – PPA's tireless dedication to helping photographers be more protected, be more profitable, be more creative, be more sustainable, and be more successful.