Affiliate News
Welcome to PPA Affiliate News: your one stop shop for news from the Affiliate World. Check back quarterly for updates!
PPA Affiliate News
Spring 2013
Merit Changes for 2013
The PPA Council approved several key PPA Bylaw changes that became effective January 1, 2013. We wanted to remind you of that because it's so important to understand the changes—they may impact your merit requests. So please review the updated merit request forms for information regarding the maximum amount of merits that may be offered to an individual per year.
---
Here's One Update to Remember for Local Affiliates
Local Affiliate members may receive ONE speaking merit per year for speaking within their own affiliate, but visiting speakers may receive up to TWO speaking merits.

(Oh, and please note that you must use the new Local Affiliate Merit Request Form.)
---
New Merit Forms
Speaking of those new merit forms...here you go: Those 2013-2014 merit forms are now available online!
In order to ensure PPA has all the information needed to award the merits, remember to use these updated forms and fill them out completely, including your association's PPA member ID number. And if you want to award those merits in person, say at a meeting or other presentation, make sure you submit your merit request at least two weeks in advance. (Merits requested after an event will be mailed to the requestor only.)
Once again, you can download merit forms on PPA.com > About PPA > PPA Allies > Affiliate Resources
---
New Affiliate Benefit
We've mentioned before that you can offer a merited PPA Approved Continuing Education Course to bring more PPA members (and potential affiliate members) to your educational events. So what makes it an affiliate benefit worthy of mention? Well, any PPA member used to be able to apply and (if approved) offer these classes. Now, this is reserved just for your speakers! If any of your members are also PPA members, this could be a strong incentive for them to get more involved with your association's activities.
Here are some other perks to offering these PPA Approved Continuing Education Courses:
As an active PPA Affiliate, it now costs you less to purchase merits for your PPA members attending these special classes. You can get them for $10/merit (yes, this represents a $15 savings!).
When you offer such a class, you also get 2 speaking merits for your instructor (at NO cost to your association). Previously, these were Service Merits, but now you can help your speakers earn their Photographic Craftsman degrees with Speaking Merits!
Seeing the PPA merits they can earn via approved classes might also encourage some of your members to join PPA too...which is another awesome perk for you! Why? Well, for each Professional Active PPA member you recruit, your association receives $50 ($25 for each Aspiring PPA member). All that's needed is for the new member to mention your special affiliate code upon joining.
Visit ppa.com/meritclass to learn more or apply to offer a class.
---
PPA.com & theLoop

You may have noticed PPA's website, PPA.com has taken on a new look and feel. The goal was to create a warmer, more user-friendly place where you can find information about PPA at a glance. We hope you're enjoying it!
Of course, our new website has a special place just for Affiliates, jam-packed with resources. When you visit PPA.com, click the "About PPA" tab. You'll find a section called PPA Allies. That's where you can find everything you might need related to Affiliates. PPA > About PPA > PPA Allies > PPA Affiliates
In addition to that online resource's facelift, there's a new resource in town that has everyone buzzing. Have you experienced theLoop (PPA's new social network)? Not only is it a great place to network, share images and ask questions of your fellow PPA members, theLoop also lets affiliate associations have a presence on PPA.com via your dedicated Communities. Every PPA member is a part of their state community and each state community lists. So PPA members have the names and websites of their closest Affiliates right their fingertips.
---
Want PPA Information at Your Next Event?
Remember: Affiliates can earn money by recruiting brand-new PPA members. So if you have a special event coming up and you would like some materials about PPA, you can request these for your function. Simply fill out the PPA Material Request form online and we'll ship the materials to you.
You'll be able to choose what you need, from membership and certification flyers to Professional Photographer magazines or even pre-coded membership applications for your Affiliate. But please keep in mind that none of that will be any good if the materials don't get to you on time! So ensure on-time material delivery and place your request at least two weeks prior to your event.
---
PPA National Award
Is there someone that you'd like to honor in your association? State, regional, national and international PPA Affiliates can present the National Award to a deserving individual in recognition of hard work and volunteerism. The National Award is a special honor to recognize outstanding services to professional photography.
Keep in mind: In order to be eligible to give the National Award, the Affiliate's annual Affiliate fees and renewal information must be up to date. To order a National Award, visit the Affiliate Resources section of ppa.com, or click here: National Award Order form.
This electronic order form must be completed and payment must be submitted at least 60 days prior to the event where the award will be presented. The cost of the plaque and pin is $236, which includes shipping. (Please note that the National Award will not be shipped or processed until payment is received. Affiliates are also responsible for having the recipient's name engraved on the bar that will be on the back of the plaque when mailed.)
---
Certified Professional Photographer Award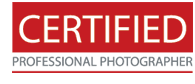 Want to honor even more of your members? The Certified Professional Photographer Award is a wonderful way to recognize outstanding performance by a Certified Professional Photographer (CPP) who participates in a state or regional photographic competition. Offered by the Professional Photographic Certification Commission, the award recognizes the highest scoring CPP's single image, album or Master Artist submission.
The CPP award is provided at no cost to Affiliates. To order this award, please fill out the online form in the Affiliate Resources section of ppa.com or click here: CPP Award Form
---
PPA Affiliate News
Spring 2013
PPA Affiliate Handbook
Don't forget that you can find the Affiliate Handbook on ppa.com. We hope it will be a useful tool for you! It includes topics and forms such as:
Applying & renewing your PPA Affiliate status
Governance & legal aspects
Merits
Membership retention & recruitment
Photographic competitions
Recruiting volunteers
Planning events
And much more!
We hope that you, your volunteers, and your Board of Directors will take some time to review this information. You can find it on ppa.com: PPA > About PPA > PPA Allies > PPA Affiliates