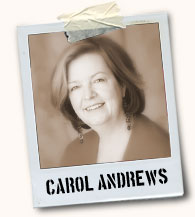 We can help you find success as an artist and businessperson—
the true photographic rockstar!
READY TO ROCK?
WE ARE—and we've got the Imaging USA registration and
hotel information ready to roll, too!
REMEMBER: Imaging USA is January 10-12, 2010 in Nashville, Tennessee, but plan to join us a little earlier to take advantage of the all-star lineup of pre-convention classes! These in-depth classes are being added all the time, but here's a taste of the great education that awaits you early birds:
JANUARY 7-8
Photographic Essentials When Turning Pro
Steve Kozak


JANUARY 7-8
The Business of Photography:
A 2-Day Business Basics Workshop developed by PPA's Studio Management Services
Ann Monteith
Carol Andrews


JANUARY 7-9
Certification Prep Class
Gary Meek

JANUARY 8-9
Senior Success: Success through
Marketing, Photography, and Sales
(3-part series)
Colleen Gonsar & Darty Hines


JANUARY 9
Tots 2 Teens
Sandy Puc'


JANUARY 9
Speed Shooting with the Pros
(featuring bridal, children, family,
individual, senior, & baby photography)
Bry Cox, Dennis Craft, Jamie Hayes, Andrew Jenkins, Jackie Palmer, Don Chick, and Lori Nordstrom. Moderated by Louis Tonsmeire.
book your hotel rooms now!
We've saved spots for you in the Gaylord Opryland Resort & Convention Center—the same place where you'll find all the classes and the EXPO. It's all under one roof and is a one-day drive for two-thirds of the nation's population. Remember, to get our special rates, you must reserve online at www.ImagingUSA.org.
We'll see you in Nashville, where we'll help you find success as both an artist and a business person—a true photographic rockstar!
Your Imaging USA Team