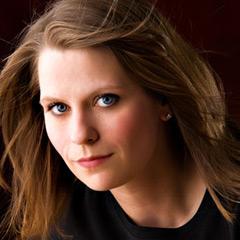 Heather Smith, Cr., Photog., owner of Smith Photography and Design in Cumming, GA says she doesn't buy it when fellow photographers tell her what wins in competition doesn't sell with clients.
"I think that what we learn in competition makes our final product - what our clients buy - that much better. For example, I shoot a lot of high-key white, and I use very simple elements in my images. What that means for my prints is that they have to be technically flawless, the lighting must be spot on, the posing is critical to making the story work and the expressions from my subjects absolutely must be engaging. What client doesn't want to see that?" asks Smith.
Heather only enters client images in competition because she says, that's where the big educational payoff comes. "For me personally, competition has become a way to test myself because I'm only entering prints that I've made for clients. By entering my prints in competition, I've forced myself to make corrections before I'm sitting in front of my computer and to ultimately give my clients the best of my best. Print competition holds us to a higher standard because a client may buy something with minor flaws, but a panel of affiliated judges won't."
Why should you enter the photographic competition? If someone has never participated, why should they start?
Heather Smith: I believe competition is a way for us to explore as artists. There can often be a big gap between what a client will purchase and what will do well in competition. Because they are not trained in the craft, clients are often unaware of the things that could have been executed differently, but when you place that same image in front of a qualified panel of judges, those 'things that could have been executed differently' become front and center.
How do PPA members help each other with competition?

Heather Smith: One of the most important aspects of PPA and its membership is a focus on education. It's been my experience that any time I've asked for help, I've received it. I have found countless members who are willing to take time out of their busy schedules to help narrow down potential images, to look at images that have already been prepped and give suggestions on areas for improvement.
Above all, I've found members who require me to truly examine my own work - instead of spoon feeding me, they've asked probing questions about what I think is strong in an image, and what the weaknesses are.

What if someone thinks they are not good enough to enter?

Heather Smith: One of my very favorite quotes is by Henry Ford who said "If you think you can, or you think you can't, you're right." This absolutely holds true in print competition. How do we know if we never try? I think it's natural for us to think that we're not good enough, but if we stop there then we'll never have a chance to be any better than we are today. Call me foolish, but I jumped in with both feet and learned very quickly that I wasn't quite as good as I thought I was! When I look back at the images I submitted in my very first print competition, all I can do is laugh. But, to see where I've come in a relatively short period reminds me that you learn more from your mistakes and failures than you do from your successes.
How do you prepare yourself for competition? How do you select images?

Heather Smith: The judges won't know how hard it was to capture that particular image, or how special that session was to a particular family. All they know is what is in front of them. I honestly believe that this is the hardest part of preparing for print competition. As I look through my file of possibilities, I look first for expression and story, then technical execution. Once I've narrowed the field down to my strongest contenders, I look to my mentors and friends for additional input.
Who do you go to for advice and support?

Heather Smith: I have found some of my closest friends and mentors through my participation on the PPA forum. While those friendships have grown over the years, it all started with a simple call for help. It's been my experience that people who enter print competition want to see others do well too, because it's not a competition against other photographers... it's a competition against yourself. My support system is incredible, but I wouldn't have that if I hadn't asked for help, and then opened myself up to the advice I was given.
What have you learned by participating in competition that you might not have learned otherwise?

Heather Smith: I've learned how to evaluate my own work in a way that I never thought possible. I've learned that not everything I create is amazing, but correcting those mistakes is what makes me better. I've also learned that I will never stop learning, I'll never stop improving.