PPA Charities presents: Chicks Who Click
June 24-27, 2010, Scottsdale, Arizona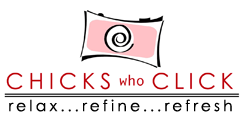 By 4/30

After 4/30

PPA Member
$249
$299
Non Member
$279
$329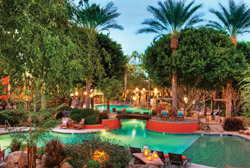 Firesky Resort and Spa
4925 North Scottsdale Road
Scottsdale, Arizona 85251
Phone: 480.945.7666
fireskyresort.com
Room rate: $99
Ready to bond with the ladies of photography and gain some incredible education (in the lap of luxury) while you're at it? Then get your ticket for Chicks Who Click!
"The truth is that women approach business very differently from men, and Chicks Who Click provides an invaluable resource for networking, learning, sharing, support, and friendship," notes Ann Monteith, former PPA Chairwoman.
Broaden Your Knowledge
With topics on boudoir, seniors, wedding and children's photography, marketing and sales, posing, lighting and Adobe® Photoshop® techniques, the wealth of wisdom keeps coming from experts like:
Kay Eskridge, M.Photog.Cr., CPP
Mary Fisk-Taylor, M.Photog.Cr., CPI, ABI, API
Beth Forester, M.Photog.Cr., CPP
Jen Hillenga, M.Photog.Cr.
Julie Klaasmeyer, M.Photog.
JulieAnne Kost
Lori Nordstrom, M.Photog.Cr., CPP
Strengthen Your Relationships
Prepare to strengthen ties with the ever-growing number of women in the professional photography field! Plenty of fun activities have been planned to foster relationships, like enjoying luncheon roundtables, a Friday "Girls Night Out," a Saturday Celebration dinner, and plenty of time to relax poolside or at the spa. And it all happens at the Firesky Resort--true luxury.
Take it from Sandy Puc', who has attended every Chick's Who Click since its inception: "I can honestly say that it is by far the single most powerful and enjoyable conference that exists today. When you are given an opportunity to educate, exfoliate and celebrate, you just shouldn't pass it up!"
For registration and complete information visit www.ppacharities.com.