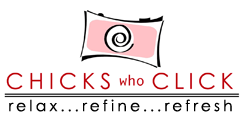 June 24-27, Scottsdale, Arizona
By 5/14

After 5/14

PPA Member
$249
$299
Non Member
$279
$329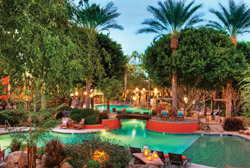 Firesky Resort and Spa
4925 North Scottsdale Road
Scottsdale, Arizona 85251
Phone: 480.945.7666
fireskyresort.com
Room rate: $99
SAVE $50 ON REGISTRATION
The early registration deadline for Chicks Who Click has been extended to Friday, May 14th--register early and save $50! Click here for registration and complete information.
WE'RE ALSO THROWING IN A FREE WEBINAR--A $39 VALUE!
Start the learning early with an informative and inspirational webinar. All Chicks Who Click registrants are invited to join us on June 7 at 12pm ET for the webinar: Things I Learned from My Mother: Guide to a Successful Photography Business in the Digital Age with Mara Blom Schantz, Cr.Photog. We'll e-mail registrants a special invitation link next week, and you'll save $39.
ABOUT THE WEBINAR:
Things I Learned from My Mother: Guide to a Successful Photography Business in the Digital Age
More and more it seems that personal and meaningful contact is missing from this age of digital. But if you slow down and actually connect with your clients--actually meet and spend time with them--it can translate into both bigger sales and a personal gratification that will make your life more fulfilling.
Mara Blom Schantz, Cr.Photog., knows this for a fact. That's why she's sharing this webinar, based upon the life and business lessons she learned from her wonderful mother, Chloe Beeson Blom, M.Photog.Cr., CPP.
From presentation and customer service to the art of the sale, preserving client relations and being an overall better person, this heartfelt, down-to-earth program will inspire and help you reconnect for success in your business and life.
About Mara Blom Schantz, Cr.Photog.
Mara owns and operates the successful studio, Artistic Impressions by Mara, in Phoenix, Ariz, and specializes in photographing children and families in black and white. She strives to create images that are emotionally evocative and connect with the viewer. In addition to speaking at both PPA and Arizona Professional Photographers Association events, she has taught PPA's Super Monday seminars as well as her own private seminars. Besides photographing and teaching, Mara loves to spend time with her family, practice yoga, surf, run and read. To view Mara's work and read more about her, please visit www.artisticimpressionsbymara.com.